Our distribution is modeled on convenience and reliability.
In North America, LaserPLY Dieboards are sold through our network of leading die supply distributors. This model allows you to conveniently purchase all die supplies from one company, rather than going through dozens of separate companies to fulfill all of your material needs. If you're in North America, please use the map below to find a distributor in your area.
North American Distribution Centers: Montreal, Baltimore, Houston, Long Beach
International Distribution Centers: St. Petersburg, Russia; Riga, Latvia
For other global markets, we sell LaserPLY Dieboards direct to distributors, as well as to the large die makers in those regions. If you're outside North America, please contact us for more information on distributors near you.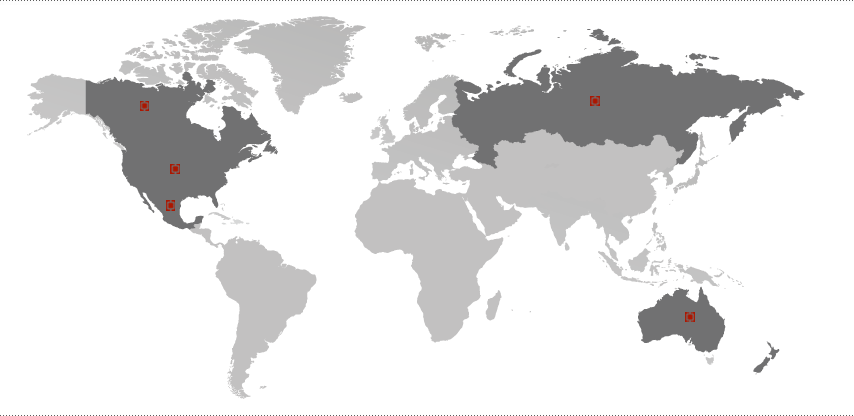 Canada
View All Distributors
United States
View All Distributors
Russia
View All Distributors
Australia / New Zealand
View All Distributors